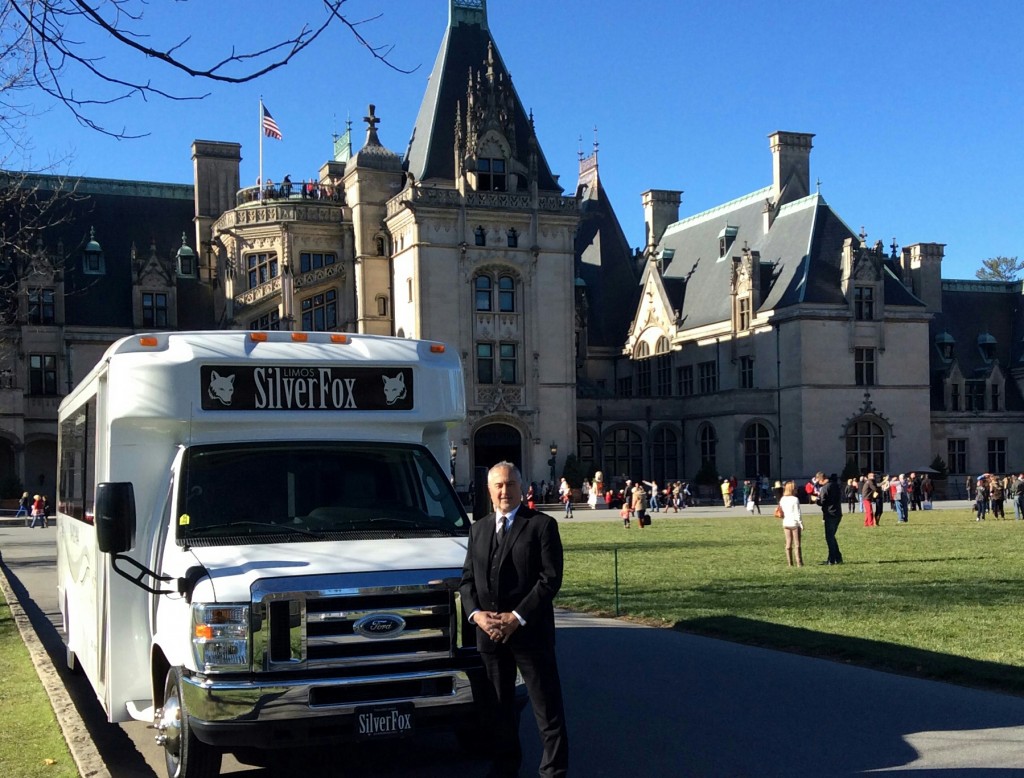 Plan your getaway to George Vanderbilt's 8,000-acre estate. Mr. Vanderbilt created Biltmore as an escape from everyday life.  Now, his descendants invite you to enjoy his legacy of hospitality.
Your admission includes self-guided tours of the breathtaking Biltmore House & Gardens and the new Antler Hill Village – featuring the Winery, The Biltmore Legacy, Village Green, and the Farm. Play in our backyard with an array of outdoor activities, indulge in one-of-a-kind shopping, and savor our restaurants' exceptional fare. Visit Biltmore in the Blue Ridge Mountains of Asheville, NC and let our gracious hospitality inspire you.  There is always something going on at the Biltmore including Candlelight Christmas Evenings, Tiffany at Biltmore, Moveable Feast, Festival of Flowers, Concert Series, and Fall at Biltmore.  For more details on the Biltmore House & Gardens, tickets/admission, and events…visit their website at www.biltmore.com.
Biltmore Day Trips – On Saturday's you must be back in Charlotte by 6:00pm to get these rates.
10 Hour Day Rate Packages (2.5 hours to get there, 5 hours at Biltmore or in Uptown Asheville for lunch, 2.5 hours back to Charlotte )
-4 Passenger Lincoln Town Car – $615.00
-4 Passenger 2015 Genesis Signature 5.0 – $676.50
-4 Passenger Black Chrysler 300 – $615.00
-6 Passenger Chevy Suburban LTZ – $799.50
-6 Passenger Chevy 2015 Suburban LTZ – $922.50
-10 Passenger 2017 Chrysler 300 Limo – $922.50
-12 Passenger Mercedes Sprinter Limo – $1,230.00
-14 Passenger Mercedes Sprinter Van – $1,107.00
-15 Passenger 2015 Sprinter Limo XL – Call for pricing
-24 Passenger Luxury Mini Bus – $1,230.00
-24 Passenger LGE Party Bus – Call for pricing
-29 Passenger Mini Bus – $1,353.00
-35 Passenger Luxury Mini Bus – Call for pricing
-Above includes gratuity and all city and fuel fees
-Additional charges may apply for pickups outside of Charlotte city limits
-For additional hours/pricing please contact our office 24/7 – 704.622.9944
Please contact James@SilverFoxLimos.com to help you plan your day and answer any questions you may have!!
***Pricing may change during special events, NYE, and Prom Season.***