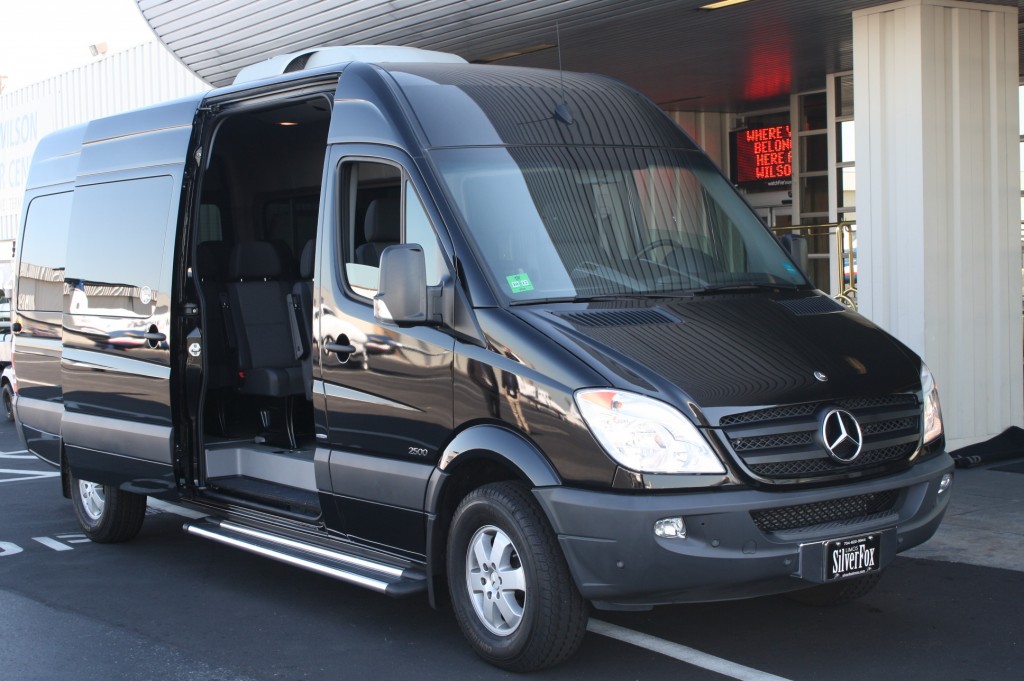 Introducing the newest vehicle in the livery transportation business….14 Passenger Mercedes Sprinter Van. The Mercedes Sprinter is the talk of the industry Nationwide and perfect for corporate groups that can't ride in a limo and don't want a 14-25 passenger mini bus. the sprinter offers a spacious interior with 6′ 4″ of head room, luxury high back, contoured seats, all with head rest and shoulder strap seat belts, and plenty of leg room when you sit down as well as for your luggage in the rear for your group.  The dark tinted windows keeps the interior cool and provides the ultimate desired privacy for our VIP and Celebrity clients. SilverFox is proud to be the first to bring this vehicle to Charlotte for commercial use and 14 passenger capacity. Please book early, as this vehicle will be in high demand.
Rates & Pricing –
Rates & Transfers Starting at $90.00/hr (Does not include, Service Trans. Fee, Driver Gratuity, and Fuel)
Day Rates Starting at $1,328.40 (includes up to 12 hours of service garage to garage) 10 hours max driving time.  All driver tips, service trans fee and fuel is included. For runs going more than 300 miles, please call 704-622-9944  for a quote.
Additional charges may apply for pickups outside of Charlotte city limits.
Rates subject to change based on special events such as Prom, NYE, etc.