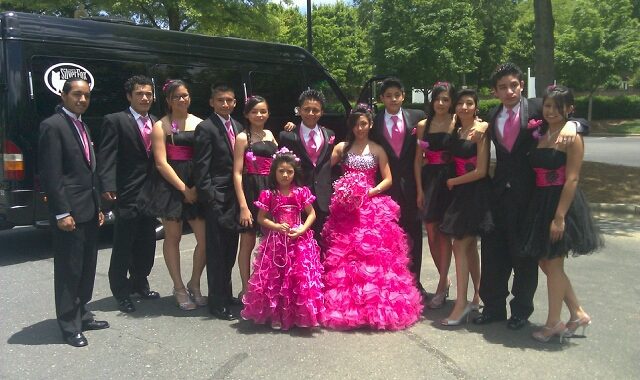 SilverFox Limos purchases only the finest limos for Birthday parties.  Our limos are equipped with color fiber optic twinkle lighting in the ceiling and behind the bar and well as fiber optic color tubes that go along the bar and ceiling edges. Rent one of the Hummers and get the added Laser light and strobe effects to really make the party fun.  Now all you have to do is crank up the premium sound systems and let the party begin.
Birthday/Quinceanera Limo Charlotte Package – includes limo for 3 hours, driver tip, and all fuel and city fees.
-3 Hour Weekday
-Monday -Thursday
-20-24 Passenger Party Bus - $700.00
-All limos are available for birthday parties on Friday and Saturday's at normal rates. Please call for pricing and availability.
***Additional charges may apply for pickups outside of Charlotte city limits.***
***Pricing may change during special events, NYE, and Prom Season.***