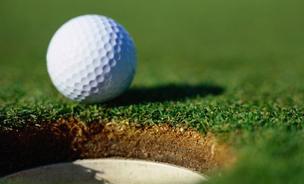 2019 Wells Fargo Championship VIP Transfers
Available May 2nd – May 5th, 2019.
Let SilverFox Limos transport your group to/from the 2019 Wells Fargo Championship all week long! Do not take your chances with Uber – not having a car show up and/or not knowing what kind of car will show up.  Not too mention the "surge pricing" for special events.  We are offering exclusive transfer rates on ALL of our vehicles during the week. We will pick your group up and drop you off at designated lot on Gleneagles Road across from the main entrance into Quail Hollow Club. Then we will pick your group back up and get you home safely. DO NOT risk driving home after consuming alcoholic beverages. (YES you!) Pickup times must be made at the time of booking and wait time charges will apply.
Call 704.622.9944 to book your Wells Fargo Championship Charlotte Transportation
Quail Hollow Club hosts the PGA TOUR in Charlotte, North Carolina each year during the first week in May. The Wells Fargo Championship is one of the largest, most prestigious sporting events in the Charlotte region.
Since 2003, the Wells Fargo Championship has raised over $20 million for charity. Wells Fargo and Champions for Education will continue this effort in 2019. Champions for Education is the non-profit 501(c)(3) arm of the Wells Fargo Championship and has been in operation since the tournament was founded by Wells Fargo, Quail Hollow Club and the PGA TOUR in 2002.
Now leading up to its 16th year, the tournament is intended as an annual tradition that will bring players and patrons back each year for an unforgettable golf experience. A combination of Quail Hollow Club and the spirit of the Charlotte area community are among the reasons the Wells Fargo Championship has and should continue to draw many of the world's top golfers to Charlotte.