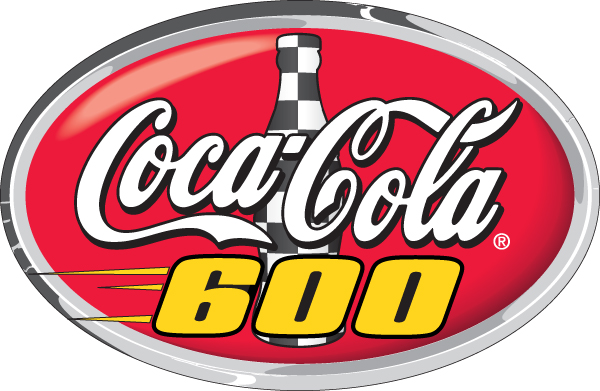 Sunday, May 26th at the Charlotte Motor Speedway marks the 54th running of the Coca-Cola 600.  Let Freedom Race at NASCAR's only 600-mile event and patriotic salute to the U.S. armed forces.  This Memorial Day tradition features a pre-race military "salute to the troops" you'll never forget. NASCAR's iron-man contest features 43 of stock car racing's best in an all-out slugfest that serves as the culmination of two weeks of activities in the heart of NASCAR country.  Make your memories in May at this one-of-a-kind race spectacle. Don't miss the next chapter in Coca-Cola 600 history!
Tons of great events leading up to the Coca Cola 600 at the Charlotte Motor Speedway…
-Friday, May 17th – N.C. Education Lottery 200
-Saturday, May 18th – NASCAR Sprint All-Star Race
-Thursday, May 23rd – LiftMaster Pole Day
-Saturday, May 25th – History Channel 300
-The grand finale – Sunday, May 26th – Coca-Cola 600
With all of these events happening make sure you don't forget to call SilverFox Limos for all of your transportation needs.  SilverFox Limos is the premiere limo Charlotte transportation provider.  We have the newest fleet of vehicles, only A-List drivers, and offer superior customer service.  We have the ability to accommodate any size group.  Make sure you don't get stuck behind the pack, call now to book your race day transportation!
Coca-Cola 600 Transportation Packages
All Transportation Packages below are 5 hour split rentals.  We will pick your group up and you will have the vehicle for 3 hours before the race and then drop you off at Charlotte Motor Speedway.  The second part of the trip will start when there is 50 laps to go in the Coca-Cola 600 and you will have the vehicle for 2 hours.  This will allow us to get as close as possible to the Speedway as we can to pick you back up.  We will then return your group back to the original location.  No paying for the vehicle during the race.  Prices below include driver gratuity and all fees.  Overtime charges will apply for going over the allotted time on the pickup or return trip.
-4 Passenger Lincoln Towncar – $385.00
-6 Passenger Chevy Suburban LTZ – $445.00
-6 Passenger Cadillac Escalade – $525.00
-8-10 Passenger Black Lincoln Limo – $595.00
-10 Passenger Black Mercedes Sprinter Limo – $700.00
-14 Passenger Black Mercedes Sprinter Van – $630.00
-16-18 Passenger White Hummer Super-Stretch – $945.00
-24 Passenger Mini Bus – BOOKED
-29 Passenger Mini Bus – BOOKED
Additional charges may apply for pickups outside of the Charlotte City Limits.  For additional hours please call us at 704.622.9944.