Less than 100 days until the start of the biggest event in Charlotte's history…the DNC 2012 in Charlotte.   The United States 2012 Democratic National Convention, in which delegates of the Democratic Party will choose the party's nominees for President and Vice President in the 2012 national election, is scheduled to be held during the week of September 3, 2012 right here in Charlotte, NC.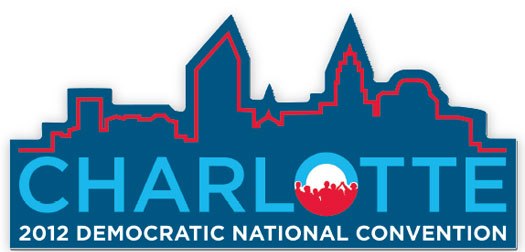 It was announced on February 1, 2011, by First Lady Michelle Obama in an email to supporters that Charlotte, North Carolina, had been chosen as the site for the 2012 Convention. The event is the first nominating convention of a major party held in North Carolina. Charlotte was one of four finalists announced by the Democratic National Committee (DNC) on June 30, 2010, the others being Cleveland, Minneapolis, and St. Louis. It is expected that Charlotte's hosting of this event will generate more than $150 million for Charlotte and surrounding metropolitan areas and bring over 35,000 delegates and visitors.  
The DNC Charlotte will last from September 3rd to September 6th.  The first three days of the convention will be held at the Time Warner Cable Arena. The last night, September 6, will be held at Bank of America Stadium, where presumptive nominee Barack Obama is expected to deliver his acceptance speech.
With all the guests coming from out of town to our city, SilverFox Limos has prepared ourselves for to accommodate a significantly higher than typical volume of transportation requests.  SilverFox Limos Charlotte has attended countless DNC Charlotte Transportation informative meetings, networking events, and presentations from other transportation companies whom their cities have previously hosted the DNC or RNC.  All transportation rentals will require a 5 day minimum rental and 12 hours per day.
Please contact James at 704.622.9944 or james@silverfoxlimos.com for all DNC Charlotte transportation request.
Please see our official 2012 Democratic National Convention Rates below…
All prices below are for 12 hours.  All vehicles will have to the rented for 5 consecutive days minimum.
Sedan – $1,200.00
SUV – $1,620.00
Escalade ESV – $1,800.00
8-10 Passenger Lincoln Limo – $1,860.00
14 Passenger Mercedes Sprinter Van – $1,980.00
16 Passenger White Hummer Limo – $2,400.00
24 Passenger Mini Bus – $2,280.00
29 Passenger Mini Bus – $2,700.00
47-55 Passenger Motor Coach – $3,300.00
*50% non-refundable deposit required to confirm vehicles/reservations
*Balance due by August, 1st, 2012 (which is also non-refundable)
*All prices include Chauffeur Gratuity and All Fees
SilverFox Limos is Charlotte's premiere ground transportation provider.  We have references and testimonials  from our Corporate Clients available upon request. 
Why choose SilverFox Limos for your DNC in Charlotte 2012 ground transportation?
Voted Top 3 Operators by LCT Magazine

Official Transportation Provider for the Charlotte Hounds

Preferred Transportation Provider for Charlotte Regional Partnership

Transportation Provider for the "Bachelorette Season 8″ TV show

2009 Service Provider of the Year by Visit Charlotte

Voted 2007 & 2009 Limousine Company of the Year by Elevate Magazine

Transportation Partner for Blumenthal Performing Arts Center

Certified by Charlotte Mecklenburg Police Department

17 Years Experience in the Limousine Industry

24/7 Dispatch, Reservations, & Pricing Phones Lines

Latest Flight Tracking Software

Highest Chauffeur Qualifications Required

VIP Access into Top Charlotte Nightclubs & Bars
 Please contact James at 704.622.9944 or james@silverfoxlimos.com for all DNC Charlotte transportation request.