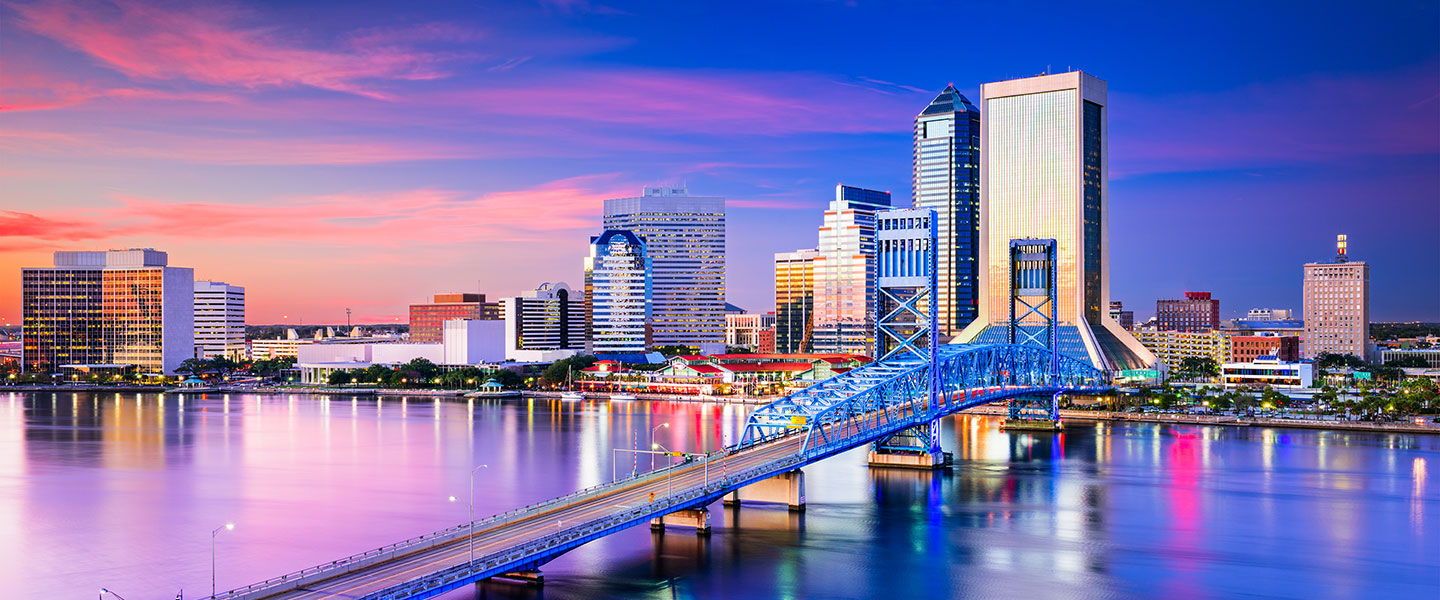 SilverFox Limos is a luxury brand Jacksonville Limo Service Provider.   We cater to individuals as well as corporate  and social groups looking for an upper level amenity to their needs.  Our Chauffeurs in 3 piece black and white suits will provide a level of customer service unmatched by any other in the city.  We guarantee you will love what we do to make each ride perfect.  We are available 24/7 so give us a call at 704-622-9944 and one of our friendly reservationist will be glad to help you plan the perfect ride.
Your Premiere Jacksonville Limo Service Provider
This is the most special day of your life and at SilverFox Limos we are going to make sure everything goes perfectly with your transportation. All our Limousine drivers will be dressed in black suits, white shirts and bow tie just for the occasion – whether bus, Town Car Limo Jacksonville FL, SUV Limo Jacksonville or Party Bus Jacksonville. We will even have a red carpet rolled out for the Bride whenever she enters or exit's the vehicle. Waters are provided in the limo upon request for your guests to keep their thirst quenched during the hot summer days. We have the perfect wedding limos and executive limos for any occasion. Bachelor or Bachelorette party limos we have them.
At SilverFox Limos we know it's not always about being big and loud when you want a limousine. Sometimes you want a nice, smooth, private ride with someone else doing the driving in an around Jacksonville, so that you can focus on that special someone. We understand that and will make sure the perfect evening is enjoyed in our beautiful stretch limousines for Anniversary and Special Occasions, Town Car Limos or SUV Limos. Our chauffeurs will give you complete privacy behind the partition and make sure your ride is smooth and comfortable. Let us know in advance if you need flowers, snacks or decorations and we'll take care of it in advance. When you get in, your chauffeur will have the music set, ice in the cooler and all you have to do is provide your favorite beverages. We have plenty of rock, champagne and mixing glasses for you.