February 9, 2012
FOR IMMEDIATE RELEASE
Charlotte Hounds
Contact: Wade Leaphart
wleaphart@charlottehounds.com
SilverFox Limos signs on as Official Transportation Partner of the Charlotte Hounds
Charlotte, N.C. (February 9, 2012) – Charlotte Lacrosse LLC announced today that SilverFox Limos has signed on as "Official Transportation Partner of the Charlotte Hounds."
As part of the new relationship, SilverFox Limos will handle all ground transportation needs for the players and staff.  SilverFox will receive exclusive designations and promotional elements.
"SilverFox Limos is very excited about our new partnership with the Charlotte Hounds Professional Lacrosse team.  We feel that it is going to be a VERY Exciting new sport for the city and its surrounding communities for years to come.  We are proud to be chosen as the Official Transportation provider for the Hounds and the opportunity to help make them a successful franchise for years to come here in Charlotte," said James Weymann, Owner of SilverFox Limos.
"In addition to their top of the line fleet, amazing track record and numerous accolades, we are very excited about their enthusiasm about Major League Lacrosse in the Carolinas and eagerness to provide our organization with best in class service. They work hard to promote local events and provide a great service to the community," said Wade Leaphart, Hounds Director of Sales and Marketing.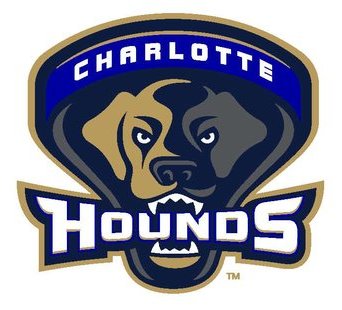 Fans visiting Charlotte for Major League Lacrosse games, or at any other time, can access special rates by visiting www.silverfoxlimos.com or calling 704-622-9944 and using promo code HOUNDS2012.
About Charlotte Hounds
In January 2011, Major League Lacrosse announced a league expansion for the 2012 season that included Columbus, OH and Charlotte, NC.  The team begins play April 28, 2012 at historic American Legion Memorial Stadium.  For more information, please visit http://www.charlottehounds.com
About SilverFox Limos
SilverFox Limos is Charlotte's premier luxury provider for Corporate, Individual, Group, and Leisure ground transportation.  Our reliable top of the line fleet and "A" list  chauffeurs, along with our competitive rates make us the most requested chauffeured transportation company in Charlotte for those that want or expect the best there is to offer. Our staff is here to assist you and ensure your rental experience, regardless if it's your first time or you are one of our regulars, is memorable.  Our trained reservation staff will make sure all your needs are taken care of from start to end and that we address your every need.  They are here to take your calls 24 hours a day, 7 days a week!  At SilverFox we're not about getting from point A to B, we're about the experience.